Last Friday I took Jonas to the dentist for his first appointment ever. He was awesome. He sat very still and did a great job keeping his mouth open. A few times the dental hygenist had to remind him to relax his tongue because he would push against her instruments.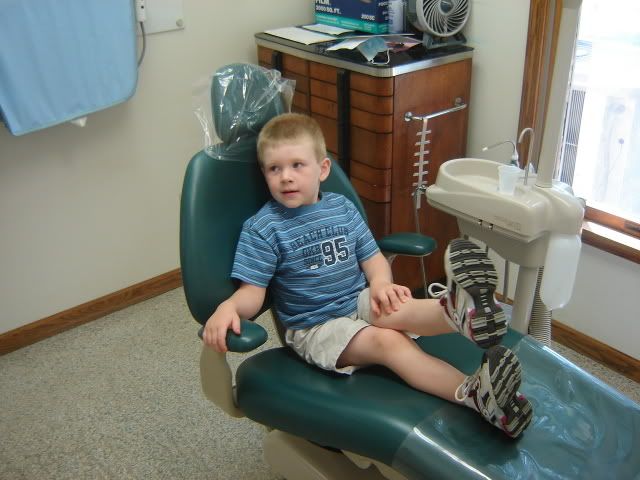 Just sitting down.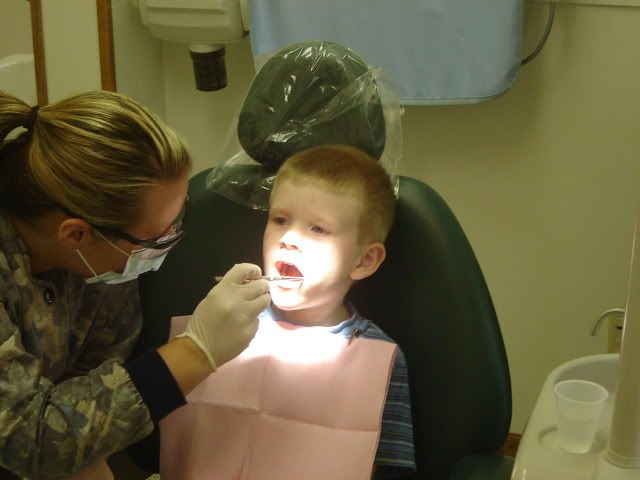 She's going in.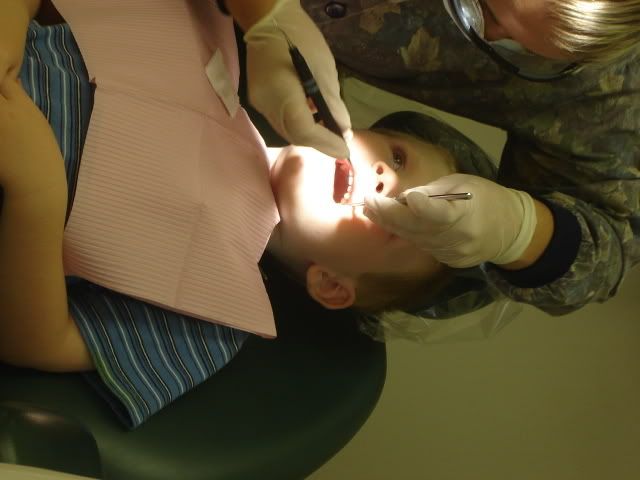 Scraping the plaque.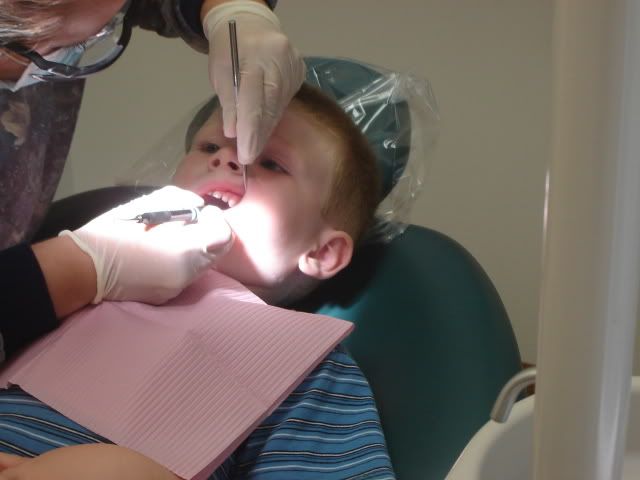 This doesn't feel as bad as it looks.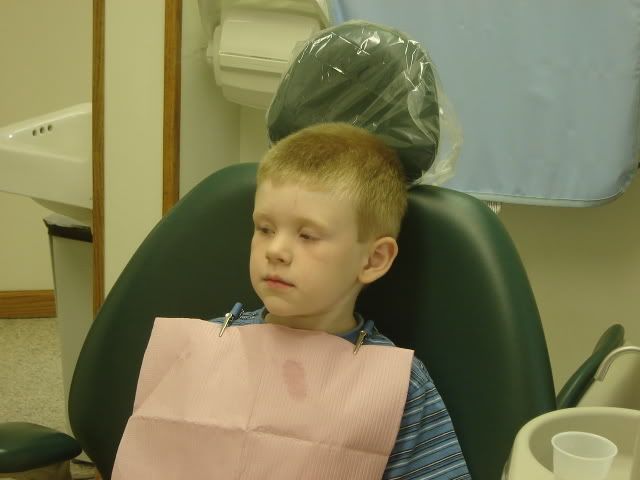 All that work wore him out.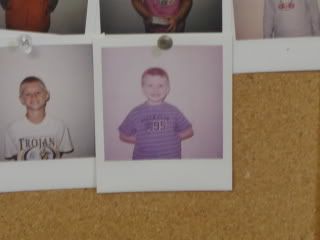 He was such a good boy with a clean mouth that he made the wall of fame.